AQM, Inc. is the only company in the USA offering completely refurbished Automated Spray Tan Systems. We carry all the major name brands such as, Norvell, Mystic Tan,VersaSpa and VersaPro. Our turn-key packages include Freight, Installation, Training, Warranty and a Product and Marketing Package. With prices starting at $6,995 we have something for every budget!
Many of our competitor's claim they refurbish VersaSpa's, but do they upgrade the software to the latest version? And completely disassemble each unit in order to re-repowdercoat the entire machine and refinish the Floor? Then spend over $2,000 in new Electrical and Mechanical components to ensure it performs just like new and back it by a 90 Day Warranty? To really appreciate our refurbishing process and to see exactly what separates us from the competition see images and descriptions below. The last picture is exactly what your VersaSpa will look like from AQM, Inc.
Call now for more information and pricing 1-800-667-9189
What does refurbishing consist of? First the complete unit it is total stripped down and re-Powder Coated.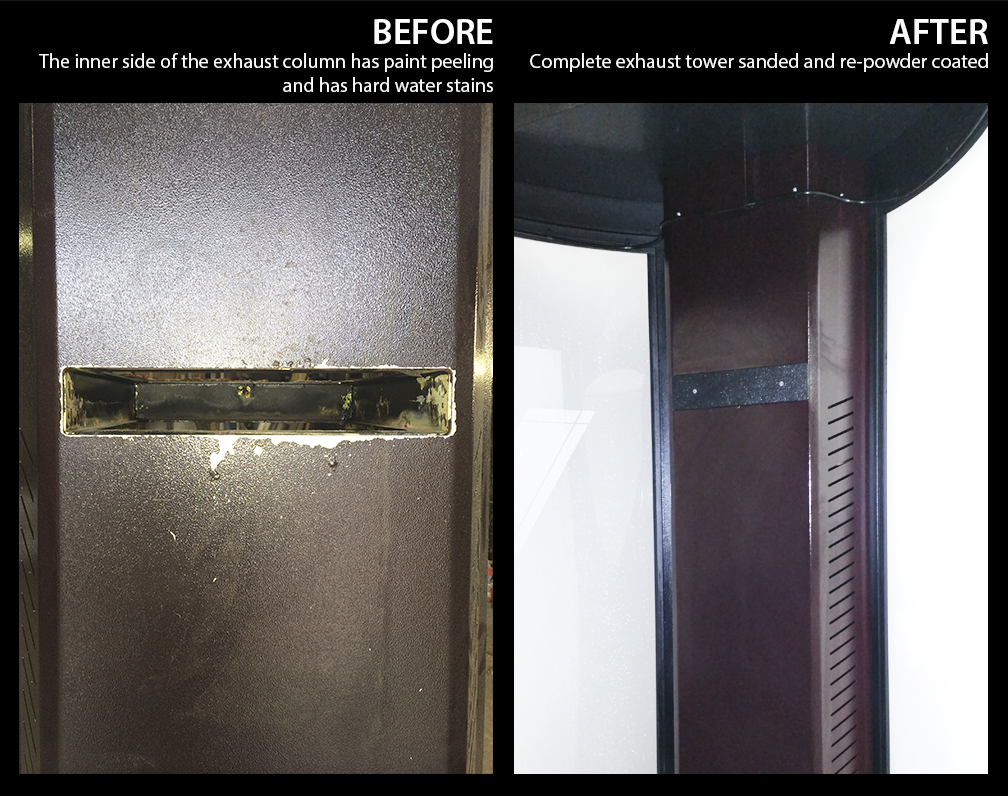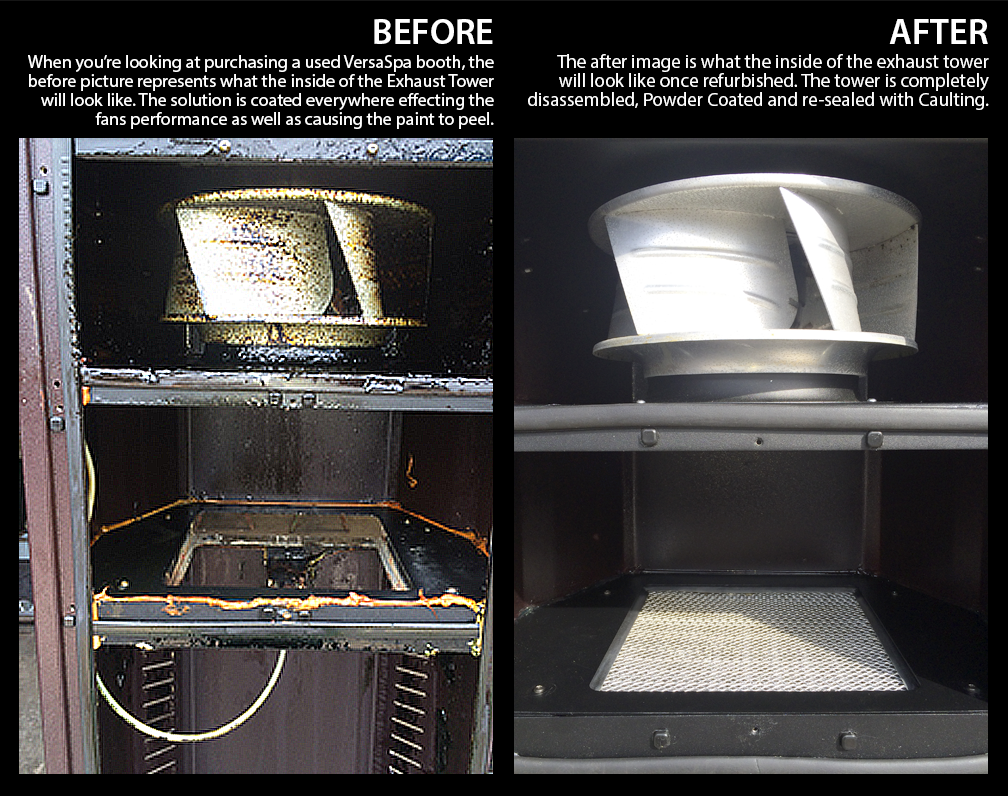 Spray & Fan Columns
The Fiberglass Floor is wet-sanded, polished and a brand new Non-Skid surface is applied.
Versa Floor
Both Plastic booth Panels are replaced and include new Graphics.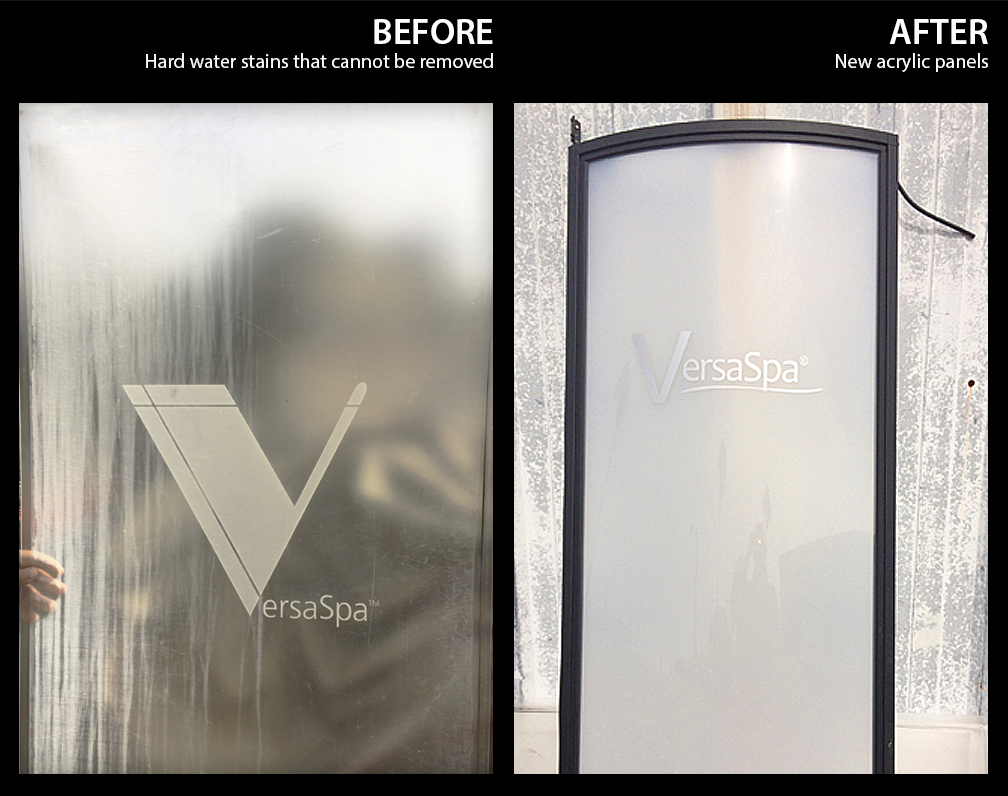 Versa Doors and Frames
Mechanically, the main component "Slide Rail" is rebuilt with new Bearings, Clutch and Brake. (This component alone cost $2683.27 to purchase not including the labor to send a Versa Technician to replace)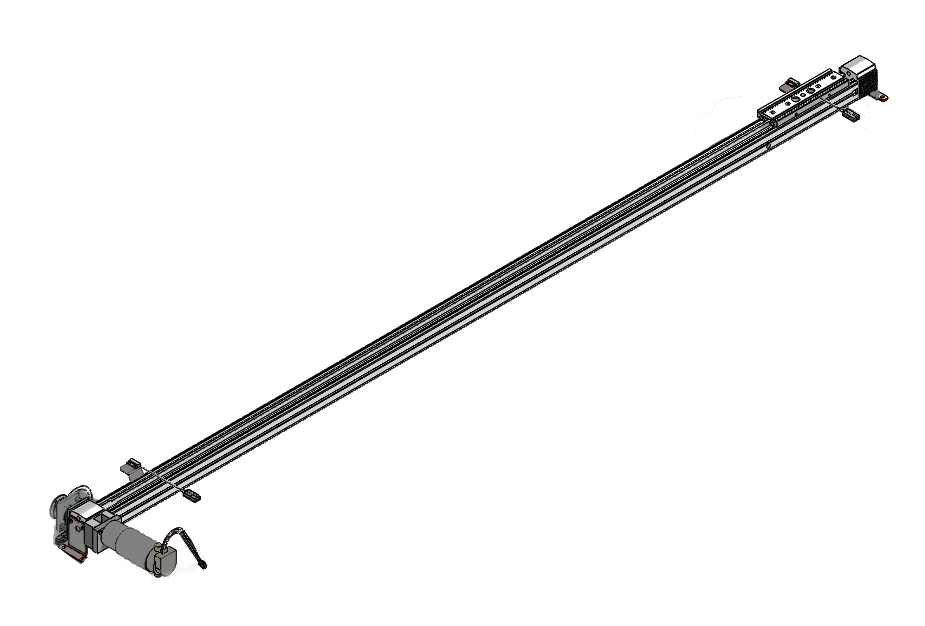 Slide Rail
Electrically the machine will have a new Main Board, Heater, Display Board and T-Max.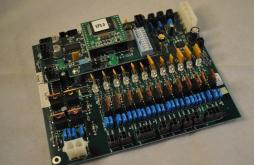 Main Board
Heater
T-Max
We replace the three Solution Pumps as well as the three Gauges.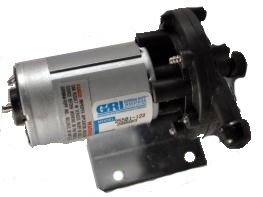 Also, a new Turbine motor is installed so the machine will spray like new and will not leave spots or streaks on your customers.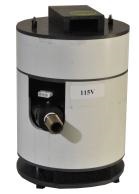 And we go a step further and replace the Motor Bearings in the Exhaust Fan.
Exhaust Fan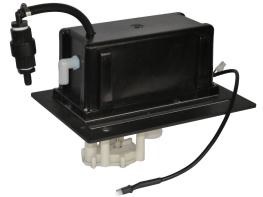 Sump Pump
Check Valve
Sump Pump and Check Valve are also replaced with brand new ones.
This is exactly what your VersaSpa will look like!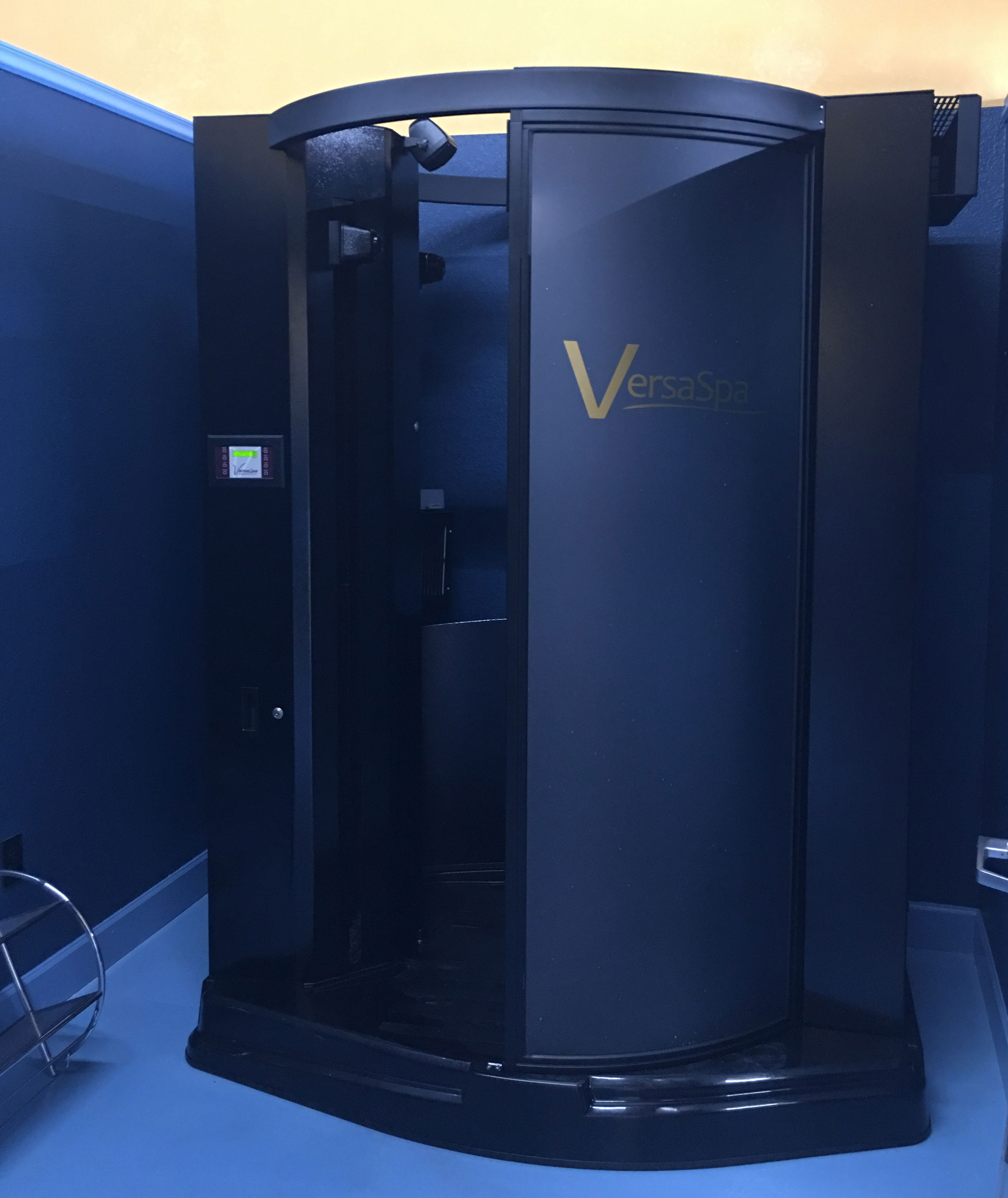 Check out our used tanning beds here.